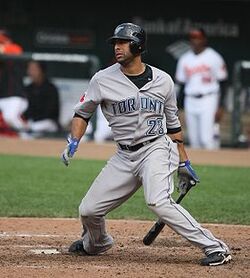 In no surprise, as Derek Jeter approaches his 3,000th hit and attempts to be the first member of the New York Yankees to ever reach this plateau, many sports pundits have already been discussing who might be the next "Derek Jeter" or the next mega superstar in baseball. Jelisa Castrodale from NBC Sports, discusses her top five candidates for the next "Derek Jeter."
Her candidates include - Jose Bautista, Ryan Braun, Evan Longoria, Andrew McCutchen, and Troy Tulowitzki. Let's briefly look at some of these athletes' statistics.
Poll
Who will be the next Jeter-esque star?
Source