Ad blocker interference detected!
Wikia is a free-to-use site that makes money from advertising. We have a modified experience for viewers using ad blockers

Wikia is not accessible if you've made further modifications. Remove the custom ad blocker rule(s) and the page will load as expected.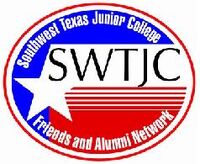 The Southwest Junior College Conference is a National Junior College Athletic Association (NJCAA) Division I baseball conference with membership in eastern Texas. Since the SJCC is the only conference in NJCAA Region 14 to sponsor baseball, the SWAC Conference Tournament doubles as the Region 14 Tournament with the winner advancing to the Southern District Championship.
Member schools
Edit
East Zone
Edit
South Zone
Edit
Conference Champions
Edit
2007 - present
Edit
Year
Regular season
Record
Tournament
Champion
Score
Runner-Up
Site
2011
San Jacinto North
37-14
Brenham, TX
2010
San Jacinto North
40-9
San Jacinto North
6-2
Blinn
Brenham, TX
2009
San Jacinto North
39-9
San Jacinto North
15-3
Texarkana
Brenham, TX
2008
San Jacinto North
11-5
Texarkana
Brenham, TX
2007
Blinn, San Jac. N.
22-8
External links
Edit
Official athletic site of the Southwest Junior College Conference