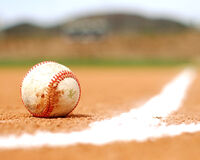 Here, you can talk about The Baseball Wiki and ways you want to improve it, policy changes or anything Baseball Wiki related. Please remember that the Community Portal is for discussion of the wiki only; For discussion of the sport itself, please see the designated Discussion pages for that particular article.
Please read the Help pages before asking any questions. If you have found any bugs or technical problems, please them on the BW:Problems page and an administrator will try and sort out the problem.
Timestamp your posts by including four tildes at the end (~~~~) or by pressing the
button on the editing toolbar.

Ad blocker interference detected!
Wikia is a free-to-use site that makes money from advertising. We have a modified experience for viewers using ad blockers

Wikia is not accessible if you've made further modifications. Remove the custom ad blocker rule(s) and the page will load as expected.